The Amphitryon: a contemporary boutique hotel in Nafplion, Greece's first capital, is well-known for hosting famous visitors from all over the world. The Amphitryon Hotel is located on the coast of Nafplion, in the Peloponnese region, only 140 kilometers from Athens.
Nafplion is the birthplace of great culture and the first capital of modern Greece after its independence in the 1820s.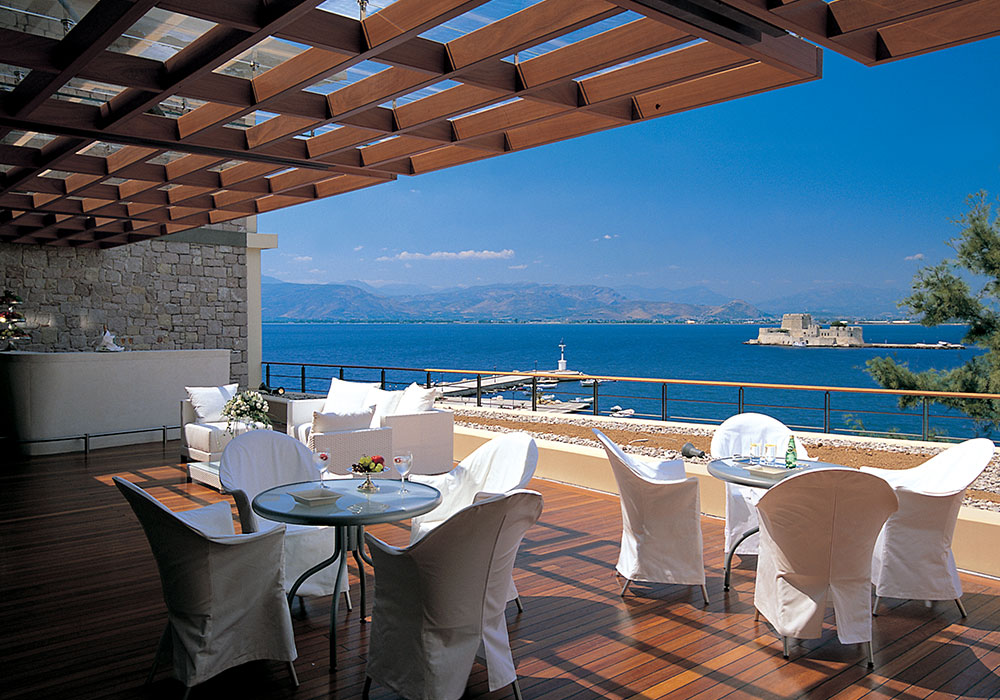 When arriving in Nafplion, one is greeted by the majestic sight of the city's three castles, Palamidi, Bourtzi, and Akronafplia, which is close to the Hotel.
At the Amphitryon Hotel, its all about the details. Guests receive personalized, intuitive service here.
There are 42 luxury rooms and three suites, all with great extras like remote-controlled mattresses and views of the bay of Nafplion and the island of Bourtzi. Book a luxury sea view room; the private terrace is ideal for enjoying a morning breakfast. The open-air bath tub has a large picture window through which you can gaze out at the bay while relaxing.
The narrow streets are lined with Venetian and Greek neo-classical buildings if you want to wander. There is also a beautiful beach right outside your door where you can swim whenever you want.