If you are looking for a luxurious accommodation in Belgium, then look no further than the Radisson Grand Place Brussels.
Located in the heart of Brussels, the Radisson Grand Place Hotel is an iconic landmark that offers modern comfort, combined with the latest technology and personalized service. The hotel is a perfect destination for business travelers, family holidays and romantic getaways.
Upon entering the hotel, guests can immediately feel the sense of luxury and elegance. The interior design of the hotel is truly exquisite. The spacious lobby is decorated with beautiful marble floors and is enhanced with modern furniture and artwork. The lobby also features a stunning grand staircase, which leads to the upper floors. On the ground floor of the hotel, guests can enjoy a variety of amenities.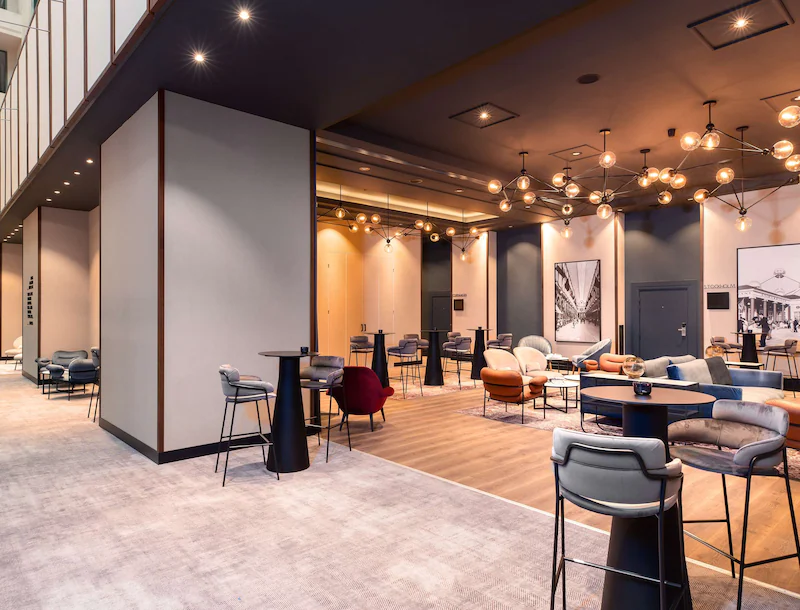 The 24-hour business center offers a range of high-tech facilities, including Wi-Fi, computer stations and printing services. There is also a fitness center with a range of equipment, as well as a spa and beauty salon. The hotel's restaurants are also ideal for a truly amazing dining experience. The hotel's main restaurant, The Grand Café, serves contemporary international cuisine, while the Le Jardin Restaurant offers delicious traditional Belgian dishes.
In addition, there is a selection of bars, including the Sky Lounge, offering stunning views of the city skyline. The guests can also enjoy stunning views of the city from the comfort of their own room. The rooms are equipped with the latest technology and amenities, including flat screen TVs, air conditioning, and complimentary Wi-Fi. The bathrooms feature rainforest showers and luxurious toiletries.
The Radisson Grand Place Hotel offers a range of services and facilities to ensure that guests have a truly memorable stay. The hotel offers a concierge service and a range of leisure activities, such as cycling and golf. There is also a babysitting service and a childcare center. The Radisson Grand Place is the perfect destination for a luxurious stay in Belgium. With its modern interior design, stunning views and excellent facilities, it is the ideal place to experience the ultimate in luxury and comfort.
Whether you are traveling for business or pleasure, you can be sure of a truly amazing stay at the Radisson Grand Place Hotel.