The Merrion Hotel in Dublin is one of the finest luxury hotels in Ireland and an ideal destination for those who seek to experience a truly exquisite holiday. Located in the heart of the city, this five-star hotel is close to all the sights and attractions that Dublin has to offer, ensuring that you can make the most of your stay. As soon as you arrive at The Merrion, you'll be welcomed into an atmosphere of elegance and sophistication.
You'll be met by friendly and attentive staff who are always available to make sure your stay is as comfortable and enjoyable as possible. From the moment you step through the door, you'll feel right at home with their luxury amenities, impeccable service and warm hospitality. The Merrion offers a wide range of luxurious accommodations to choose from: from superior rooms to suites, each room is exquisitely designed with beautiful furniture, fabrics and artwork that will ensure your stay is truly luxurious and unforgettable. The hotel also offers an array of suites that range from classic to modern and feature stunning views of the cityscape. All rooms come equipped with luxurious amenities such as flat-screen TVs, walk-in closets, fully stocked minibars and complimentary Wi-Fi.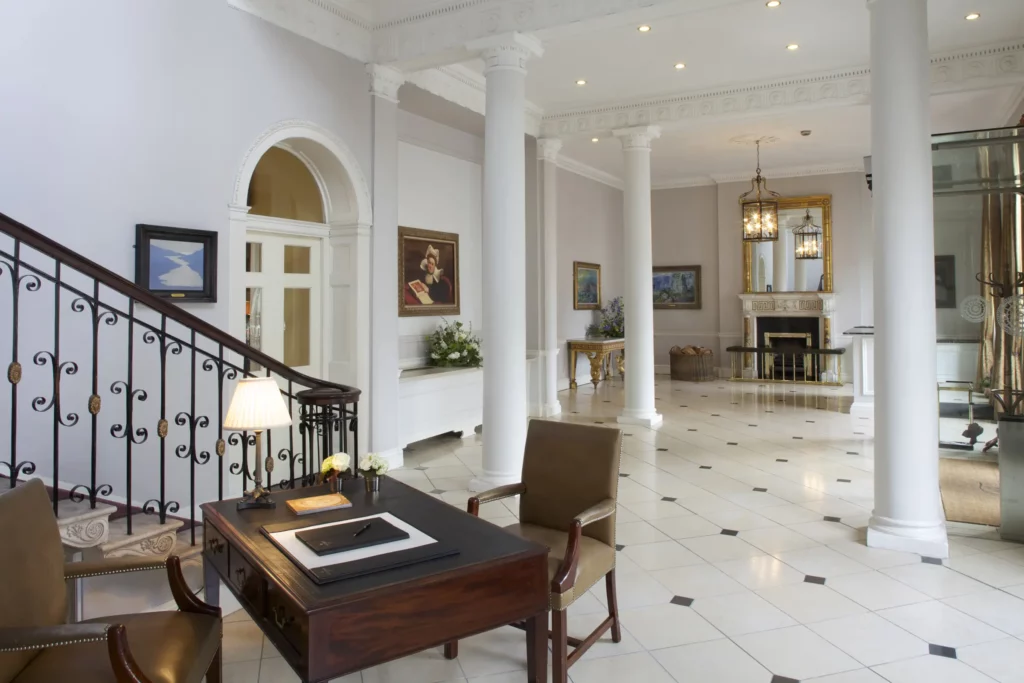 The onsite restaurant at The Merrion is one of the best in Dublin, offering delicious Irish cuisine combined with international flavors. Enjoy exquisite meals in their exquisite dining room or take advantage of their in-room dining service for a more intimate dining experience. There is no shortage of options when it comes to entertainment at The Merrion as well. Guests can enjoy live music in their bar every night or rent out one of their specially designed meeting rooms for business or private parties. The spa at The Merrion offers a chance to relax and unwind after a long day exploring Dublin's sights and attractions.
Enjoy a range of treatments such as facials, massages, body wraps, manicures and pedicures that will leave you feeling rejuvenated and relaxed. The hotel also offers a range of fitness classes such as yoga, pilates and spin class that offer a great way to keep fit during your stay. The Merrion Hotel in Dublin has something for everyone – whether you're looking for a romantic getaway or a business trip – this five-star hotel will be sure to have all your needs taken care of.
With its unbeatable location near all the attractions, luxurious accommodations and fantastic service, The Merrion Hotel will provide an unforgettable experience that you won't soon forget!