Glenmorangie, a name synonymous with premium Scotch whisky, is often the first choice of connoisseurs worldwide. Nestled in the heart of the Scottish Highlands, the Glenmorangie distillery is a beacon of craftsmanship and tradition, masterfully creating an exquisite range of single malt Scotch whiskies. With its dedication to innovation and an unwavering commitment to quality, Glenmorangie continues to be a leading light in the world of whisky.
Glenmorangie, meaning 'Vale of Tranquility' in Scots Gaelic, perfectly encapsulates the peaceful setting of its distillery on the shores of the Dornoch Firth. Founded in 1843 by William Matheson, the distillery is known for its tallest stills in Scotland, standing as high as a full-grown giraffe. This unique feature allows only the lightest and purest vapours to ascend, resulting in a smoother, more elegant range of whiskies.
What truly sets Glenmorangie apart is its 'Men of Tain,' a select group of distillers responsible for crafting the brand's remarkable whiskies. The Men of Tain, named after the town where the distillery resides, are a dedicated team who, generation after generation, have kept the time-honoured traditions of Glenmorangie alive, while also embracing new techniques and concepts.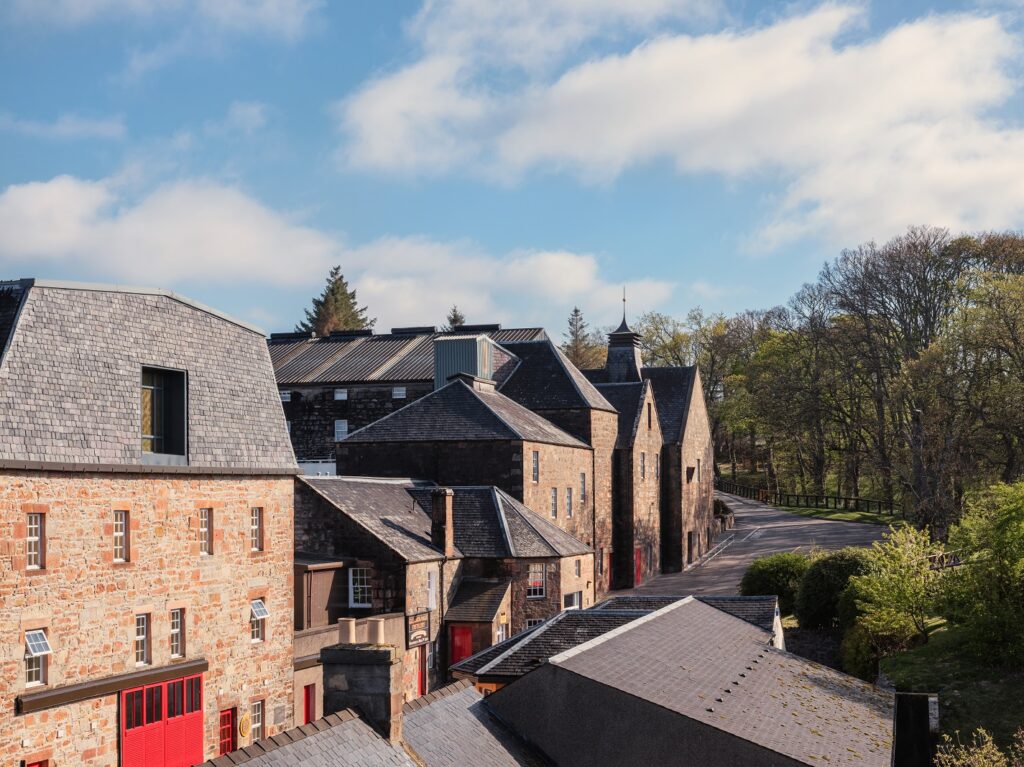 Glenmorangie's commitment to quality is evident in their wood management policy. They are one of the few distilleries to have their own forest in the Ozark Mountains of Missouri, ensuring a steady supply of American white oak casks. These casks, after being air-dried for two years and then charred, are first used to age bourbon for four years before crossing the Atlantic to age Glenmorangie, imparting a distinct, inviting sweetness to the whisky.
A step into the Glenmorangie range is a journey of flavour. Their core range, including the Glenmorangie Original, 18 and 25 Years Old, offers a distinct spectrum of taste experiences. The Original, matured for ten years, is a vibrant symphony of citrus and vanilla notes, while the 18 Years Old is a richer, complex blend with notes of dried fruit and honey. The 25 Years Old is a rare composition of depth and finesse, providing an olfactory mosaic of cocoa, wood, and spices.
Innovation is a vital part of Glenmorangie's DNA. Their Private Edition range explores the boundaries of whisky making with expressions like the Spios, the first Glenmorangie matured entirely in American ex-rye whiskey casks, and Allta, made using wild yeast for a rich and fruity complexity.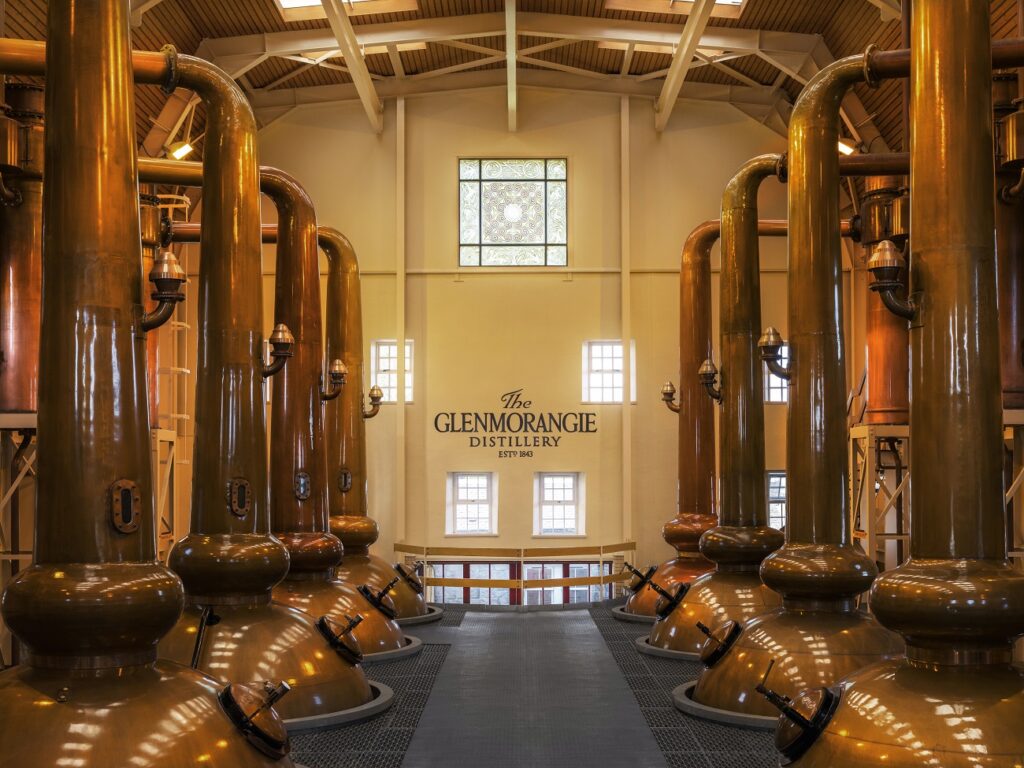 Glenmorangie's reverence for nature extends beyond whisky-making. The brand is dedicated to preserving the natural surroundings of their distillery. Their partnership with the Marine Conservation Society works towards the protection and preservation of the Dornoch Firth, an area of exceptional beauty and diverse marine life.
In the world of Scotch whisky, Glenmorangie stands as an emblem of expertise and quality. Its unwavering commitment to tradition, coupled with a thirst for innovation, keeps it at the forefront of whisky making. Each bottle of Glenmorangie is more than just whisky; it's a testament to the passion, craftsmanship, and heritage of the brand and its Men of Tain. A dram of Glenmorangie is an experience to cherish, a soothing serenade of the Scottish Highlands' spirit. Whether you're a seasoned whisky enthusiast or a curious newcomer, Glenmorangie is a name that promises and delivers excellence in every sip.