Realism, as an art style, emerged in the mid-19th century as a response to the romanticism and idealized representations of the time. Rooted in a desire to depict the world as it truly appears, realism captured the essence of everyday life with precision, attention to detail, and a focus on objective observation. In this article, we will delve into the world of realism, exploring its defining features, notable artists, and iconic examples that have left an indelible mark on the art world.
Defining Features of Realism
At its core, realism seeks to faithfully represent the physical world, mirroring it with accuracy and meticulous detail. The artists practicing this style aimed to create a true and unbiased reflection of society, often focusing on ordinary people, landscapes, and scenes from daily life. Realist artworks showcase meticulous attention to light, form, perspective, and the minutiae of textures, resulting in a vivid and lifelike portrayal.
Notable Artists
Gustave Courbet (1819-1877): Often regarded as the father of realism, Courbet challenged the conventions of his time by championing the portrayal of ordinary people and everyday subjects. His masterpiece "The Stone Breakers" (1849) depicted laborers in a gritty, unidealized manner, highlighting the hardships faced by the working class.

Jean-François Millet (1814-1875): Millet's works, such as "The Gleaners" (1857), captured rural life and the toil of peasant laborers. He infused his paintings with a sense of dignity and compassion, shedding light on the social and economic disparities of the time.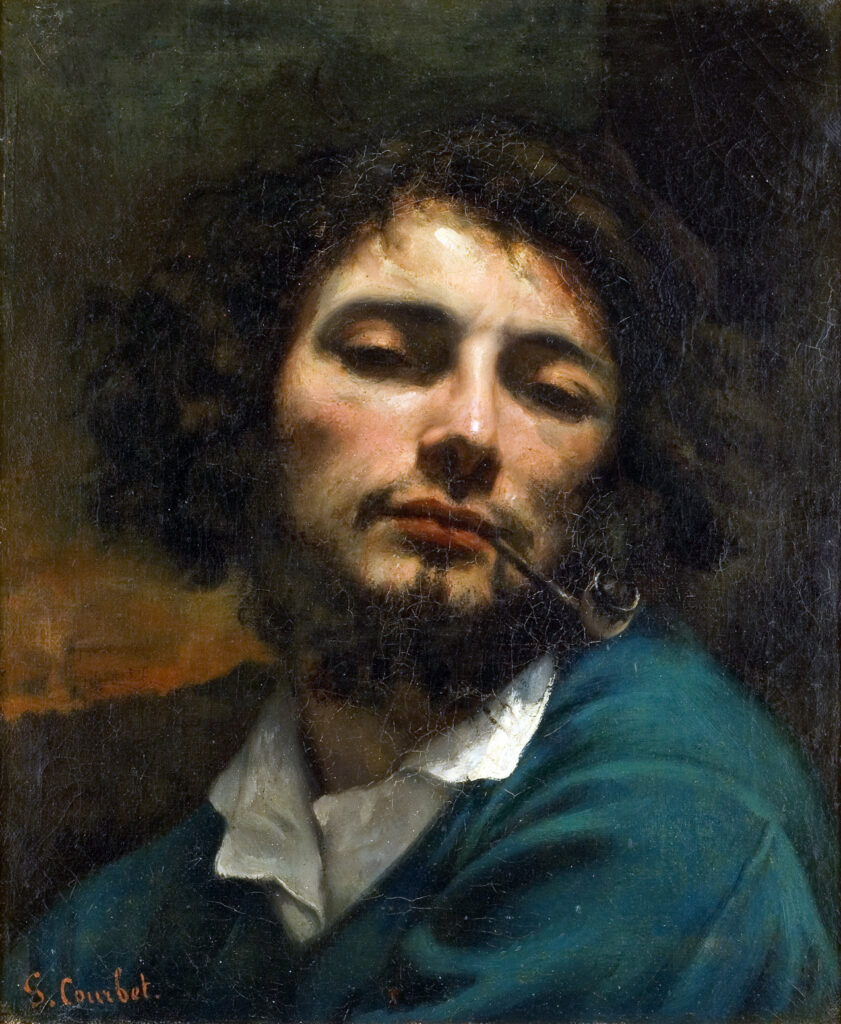 Famous Examples of Realism
"The Luncheon on the Grass" (Le déjeuner sur l'herbe) by Édouard Manet (1863): This controversial masterpiece by Manet challenged traditional artistic conventions by depicting a nude female figure alongside clothed men in a contemporary setting. The painting caused a stir for its realistic portrayal and departure from idealized aesthetics.

"A Bar at the Folies-Bergère" by Édouard Manet (1882): In this iconic work, Manet explores the bustling atmosphere of a Parisian bar. The artist masterfully captures the reflection of the barmaid in a mirror, skillfully depicting depth, light, and the complexities of human interactions.

"The Gross Clinic" by Thomas Eakins (1875): Eakins, an American realist painter, portrayed the renowned surgeon Samuel D. Gross performing surgery in a lecture hall. The painting's raw depiction of medical reality and the intensity of the operating theater showcases Eakins' commitment to accuracy and detail.
Realism revolutionized the art world by challenging traditional notions of beauty and representation. Through its commitment to capturing reality with precision and honesty, realism allowed viewers to experience the world in a new light.

Artists like Courbet, Millet, Manet, and Eakins paved the way for this influential style, leaving behind a rich legacy of masterpieces that continue to inspire and captivate audiences today. Realism remains an important artistic movement, reminding us of the power of observation and the beauty found in the everyday aspects of life.